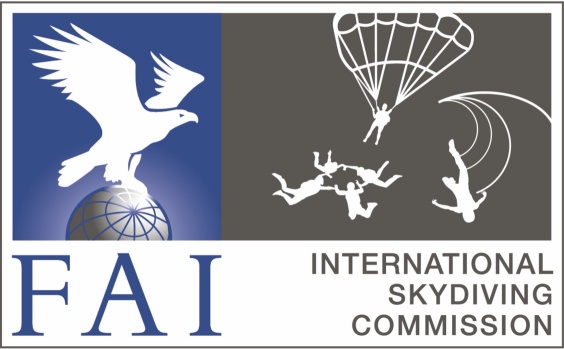 2nd European Championships &
4th FAI World Cup ofIndoor Skydiving
Charleroi, Belgium - 9-12 April, 2020
Opening Ceremony
Airspace Indoor Skydiving is organising the 2nd FAI European Indoor Skydiving Championships (EISC) and 4th FAI World Cup of Indoor Skydiving (WCIS). The event will take place from the 8-12 April 2020.
NEW of the year is that the Dynamic 4-Way competition will be SPEED ONLY !
If you are excited about Indoor Skydiving and want to be a part of a growing sport and community, please share the event and you can help Airspace2020 become the biggest Indoor Skydiving Competition to date.
The athletes will be competing for the World Cup and European Championship title in three categories: Formation Skydiving, Dynamic and Freestyle Solo.
Dynamic consists of speed and free rounds. The free round is an artistic expression of the teams flying skills to music. The speed round is a race against the clock.
In Formation Skydiving teams of four try to complete as many drawn formations as possible within the working time. The team with the highest accumulated score wins.
Freestyle Solo is an individual discipline. The athletes perform free routines to music as well as two compulsory routines where the athletes are scored on how well they perform compulsory moves.
© Copyright World Skydiving